We all have experienced the frequently interrupted WiFi connectivity which directly affects your internet connection speed as well. But how does it possible to find the root cause of such issues? The answer is simple, you should have a WiFi analyzer tool and check the WiFi network's quality in a regular basis.
What is Wi-Fi Analyzer?
A WiFi analyzer tool is a software application used to analyze and optimize wireless network performance. This tool provides technical information about the available wireless networks to help users make informed decisions when it comes to setting up or troubleshooting a WiFi network.
It provides detailed information about network strength, channel usage, and interference from other devices to help users diagnose and fix problems. The best WiFi analyzer tools allow users to evaluate network traffic, wireless signal strength, and connectivity issues to improve WiFi performance.
A Wi-Fi analyzer tool can help you:
Identify the best channel or frequency band for your network to avoid congestion and interference
Locate the best position for your router or access point to maximize coverage and performance
Monitor and measure the speed, bandwidth, latency, and reliability of your network
Detect and diagnose problems with your network or devices
Optimize and secure your network settings and configuration
WiFi Analyzer Tools:
There are many Wi-Fi analyzer tools available for different platforms, such as Windows, Mac, Linux, Android, iOS, etc. Some are free, some are paid, and some offer both free and paid versions. Depending on your needs and preferences, you can choose the best Wi-Fi analyzer tool for your network.
In this blog post, we will review some of the best Wi-Fi analyzer tools for small to medium business networks. We will compare their features, benefits, drawbacks, pricing, and customer reviews. Here are our top picks:
1. WiFi Analyzer App
Wi-Fi Analyzer is the most popular and simple android app for you to locate WiFi networks around you. This app just focused on displaying a graphical representation of WiFi networks and is the best choice for finding the WiFi interferences and received signal level at a certain point.
Download Here :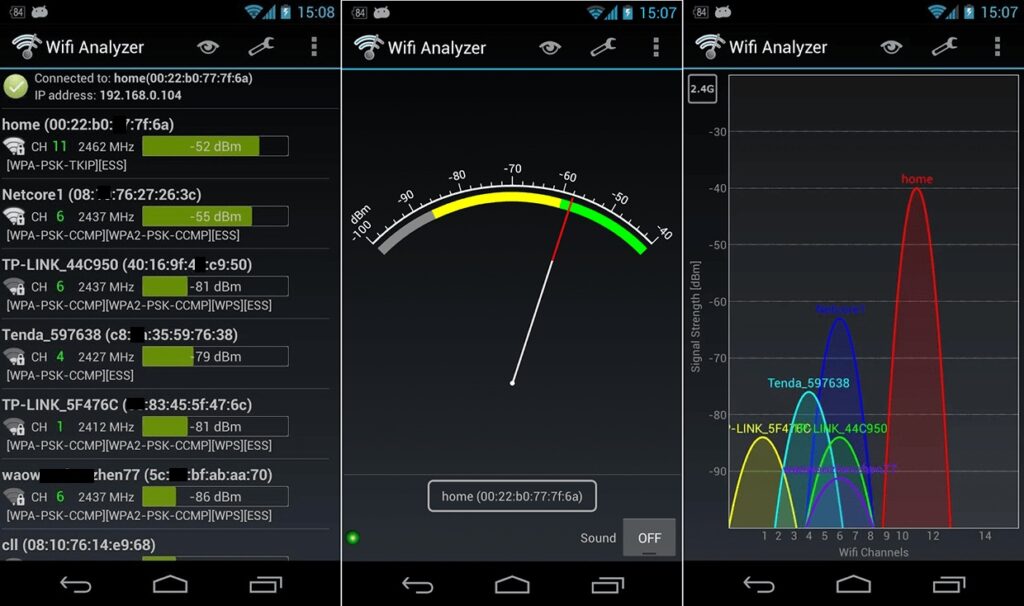 2. OpenSignal
OpenSignal is more versatile than any other WiFi analyzer apps you may tested. OpenSignal is a well-known speed testing service for WiFi and Cellular networks (3G,4G/LTE,5G). The presence of comprehensive speed testing features made the OpenSignal one of the best Analyzer App, these features are as follow:
Check the WiFi networks around you.
Check the nearest mobile tower.
identify accurate signal strength for cellular and WiFi
Testing the speed and latency.
Check the quality of your video streams on YouTube, Netflix,…
Detecting connection quality
In-depth network analysis
Download Here :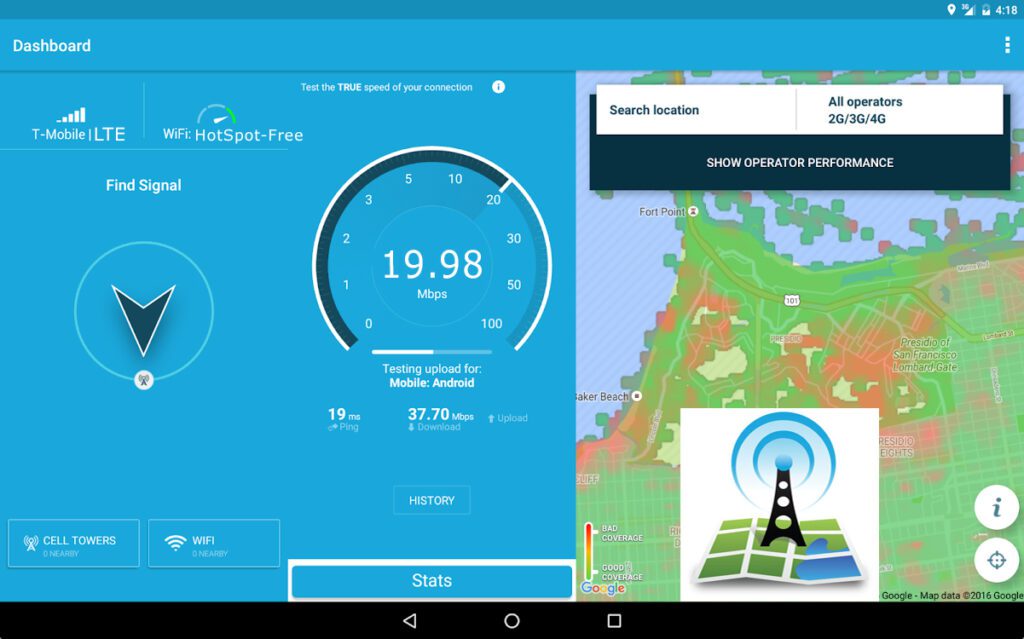 3. NetSpot
NetSpot is a free and paid tool which Supports the Android, IOS, Windows and MacOS . It helps you to visualize the WiFi data and lets you to practically analyze any WiFi networks.
This app can inform the users about the security level of a particular network and alerts them if the Network security level is weak (To be aware of the possibility of infection with the Malwares). You will have more survey options in Pro version for advanced WiFi troubleshooting.
Download Here :
4. Scany
Scany is a paid WiFi Analyzer App for IOS only. This app is suitable for home users, corporate LAN and WiFi hotspot owners, network administrators, security specialists, developers and everyone who needs to diagnose and resolve network issues and easily do everyday network tasks.
Download Here :
5. IP Tools Wi-Fi Analyzer
This Tool is another powerful and comprehensive network toolkit for WiFi network and available for android and IOS platforms. there are several essential network utilities for testing and troubleshooting the WiFi Network:
WiFi Analyzing
IP Information
Ping
Traceroute
Port Scanner
Lan Scanner
DNS lookup
Download Here :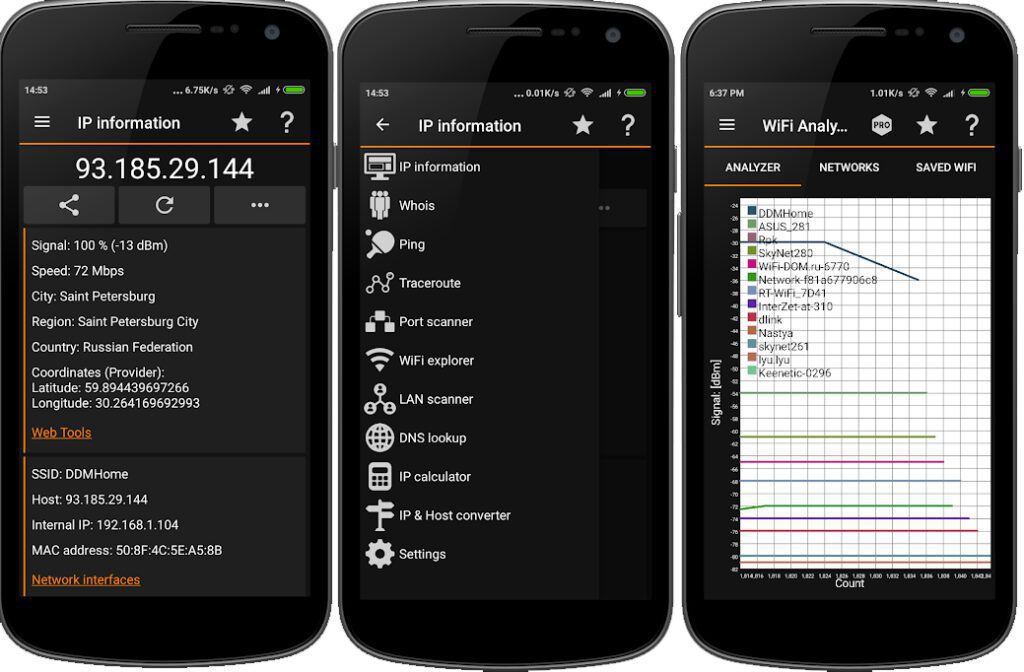 6. InSSIDer
This Tool is specifically for Desktops, and developed by MetaGeek. Since 2007 inSSIDer has been the leading tool for visualizing WiFi. With inSSIDer you will instantly understand how your WiFi network and the neighboring WiFi networks (WiFi Routers) are interacting.
InSSIDer shows you the essential details about your WiFi Router , including channel, channel width, signal strength, WiFi generation, maximum data rate, and security.
Download Here :