Tracking your mobile phone can be extremely useful in several situations. In case you lose your phone, the tracking feature can help you locate the device easily. This can save a lot of time and money that would have been spent on replacing the phone.
Additionally, tracking your phone can provide you with peace of mind, as you can ensure your loved ones' safety by monitoring their whereabouts. The tracking feature also helps during emergencies, enabling you to quickly share your location with emergency services and receive prompt assistance. Moreover, using location data can also help optimize your phone's performance, allowing apps to provide more accurate and personalized services. In summary, tracking your mobile phone is essential, offering security, convenience, and peace of mind in various scenarios.
What is Cell Phone Tracker?
A Cell Phone Tracker app is a software application that can be installed on a mobile device to track and monitor its location and activities. This type of app is designed to provide real-time information about the whereabouts of a cell phone by using GPS or other location-based technologies. It can also offer additional features such as call and message monitoring, social media tracking, and remote device locking or wiping. Cell Phone Tracker apps are often used for personal security purposes, parental control, or to locate lost or stolen devices. However, it's important to note that using such apps to track someone's cell phone without their knowledge or consent may be illegal or unethical.
Best Cell Phone Tracker Apps
WiFiAdviser is providing you a list of top Android and iPhone tracking apps that you need to have, if you are a concerned parent or want to trace your phone whenever you need.
Read More: How To Extend WiFi Range ?
There are several different features added by mobile phone tracker apps to help ensure consumers get the most out of their services. Some of these features include GPS tracking capabilities, text monitoring , photo/video extraction and social media alerts.
1. FamiSafe (Android / iPhone)
The first application in the article How to track your phone, its FamiSafe. FamiSafe is one of the most reliable Android and iPhone tracking app's for tracking your Phone. With its advanced real-time tracking feature, the app has enabled the users to establish effective control of the kids and adults.
The app can track your device and keep a complete track of all the activities performed on your phones remotely. It also offers other features for tracking a device.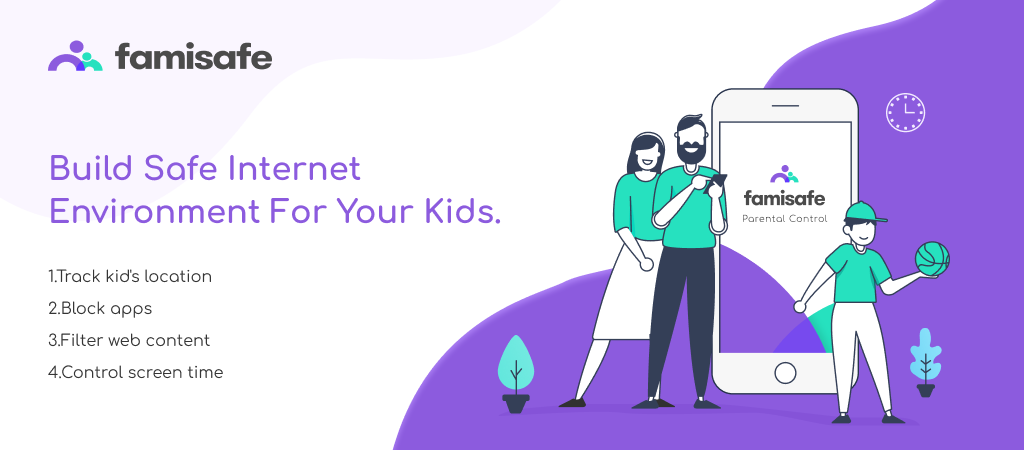 You can block the Phone with the help of FamiSafe.
View the kid's location and location history.
Block and monitor all the apps installed on the phone.
Filter the websites and contents.
The screen time tracking and control is also very helpful in limiting the use of phones.
Web Site: https://famisafe.wondershare.com
2. Spyzie (Android / iPhone)
Spyzie is one of the most popular android and iPhone tracking app's to track Phones . you can retrieve the details of the device you want to monitor remotely. This app can be used to track location, contacts, text messages, call history, and social media apps. The advanced feature provided in the app makes it a tempting solution for tracking.
With the use of Spyzie, you are able to monitor social media apps.
Location tracking.
You can also track call logs.
You can capture screenshots through the app itself.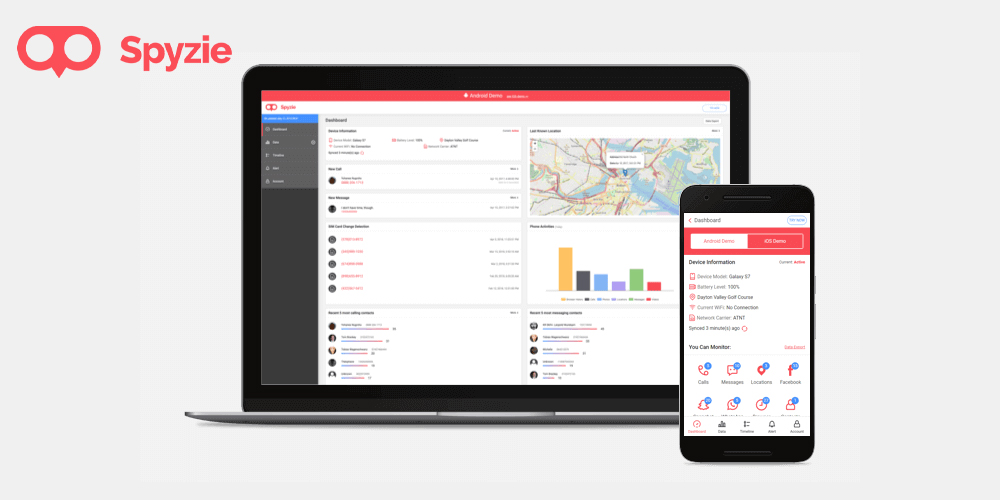 The GPS location isn't updated in real-time.
The customer service is very poor.
Spyzie is spreading fake ads to deceive the potential buyers of other apps.
Download : https://www.spyzie.com/
Read More : Where to Place your WiFi Router
3. Find My iPhone
Find My iPhone is the ultimate iPhone tracking app that can track iPhone virtually from anywhere, as long as your iPhone is connected to the internet. If you have any confidential information stored on your Apple device, you can easily erase it with just a few clicks.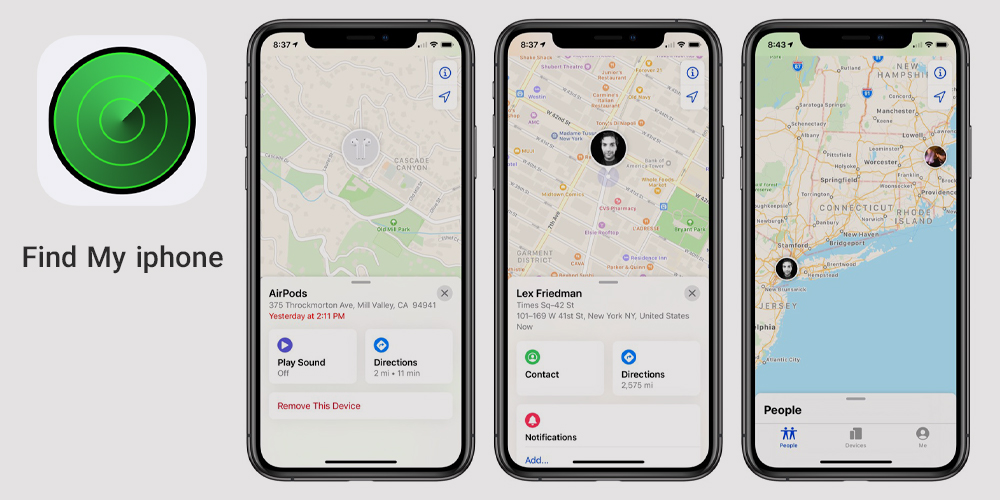 Erase content remotely from PC or another phone if your iPhone goes into wrong hands.
If you just cannot find your phone but you know it's around somewhere, go to Find My iPhone and click "Play Sound", which will make a sound at the maximum volume, making flashes on the screen, even if your phone is muted.
Download: iPhone
4. Highster Mobile Tracking (Android / iPhone)
When the Highster Mobile was introduced in the market, it caused a serious stir in the competition among the tracking apps for Android and iPhone. Although the compatibility of this app isn't too big, the feature offered by this app makes it stand out from the crowd of tracking apps.
Tracking of text messages, call logs, browser history, contacts, and others.
The monitoring of social media platforms can be done efficiently.
It offers a live panel control to track the target device.
It can easily track the GPS location.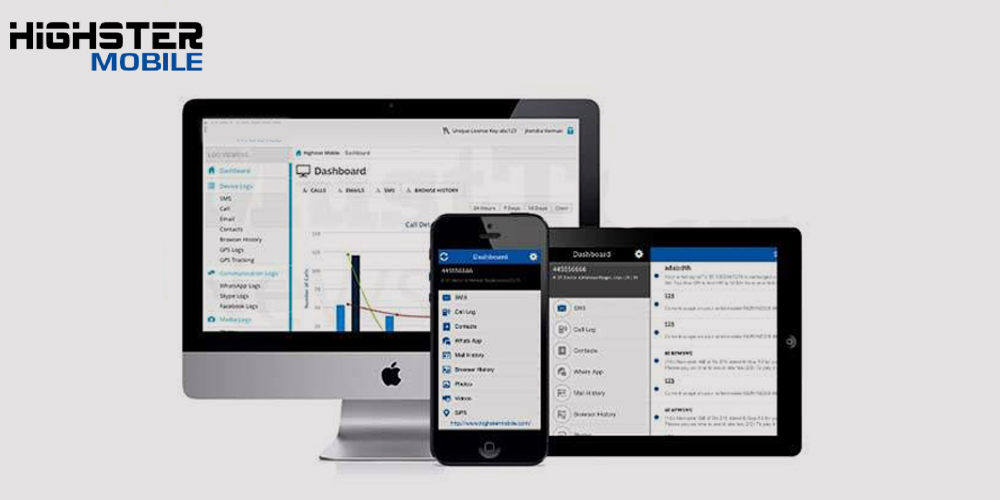 Download: https://highstermobile.com
Price: The app is available at a price of $70 as a one-time fee.
5. Phone Tracker (iPhone)
Phone Tracker is a free iPhone tracker app that enables you to track a cell phone's location without the iPhone user's knowledge. This app has the advantage of allowing you to track the real-time location of an Apple device through another one. Continue reading to know about what makes this app an ideal one for you.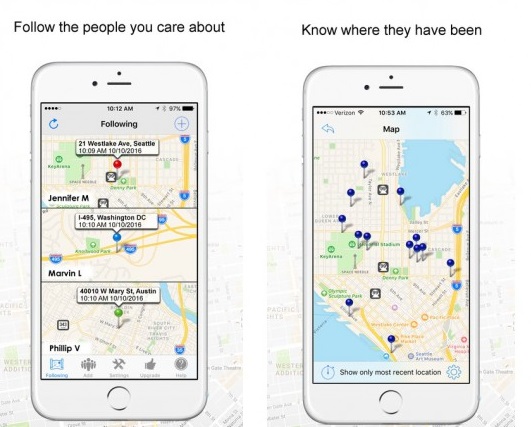 You can track up to 10 users for free.
Detailed and extensive route.
Compatible with iOS 8 or later.
Multiple language support.
Get notifications about your friends and family members locations.
· Compatible only for Apple devices with iOS 8 or later
Download: iPhone
6. Mobicip (Android)
Mobicip is the application that provides a safe environment for the kids for safe and secure browsing. With its advanced features, it establishes itself as an effective android tracking app.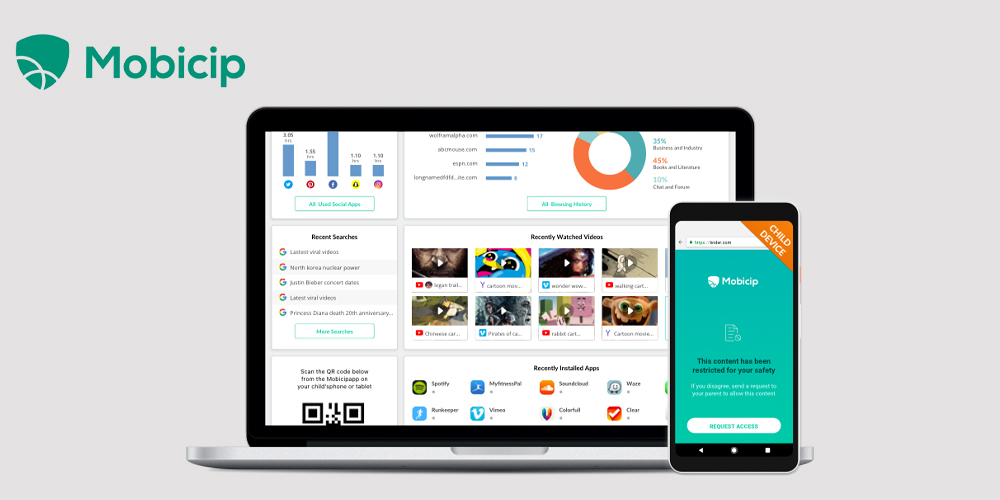 It offers an effective web filtering feature.
The domain, website, and app blocker is also provided.
There is also a time scheduling feature to limit the use of Android phones.
It lacks customization in monitoring and tracking features.
Web Site : http://www.mobicip.com
7. Glympse (Android/iPhone)
Glympse is comparatively a new iPhone tracker that is fast, efficient, and freely available on App Store for you to just download and use it. This app does not require permission from the person whose iPhone location is going to be tracked. When you and your friends have this app downloaded on both your Apple devices, you can view each other's location. Or if you have lost your device, you can track your iPhone from your friend's device.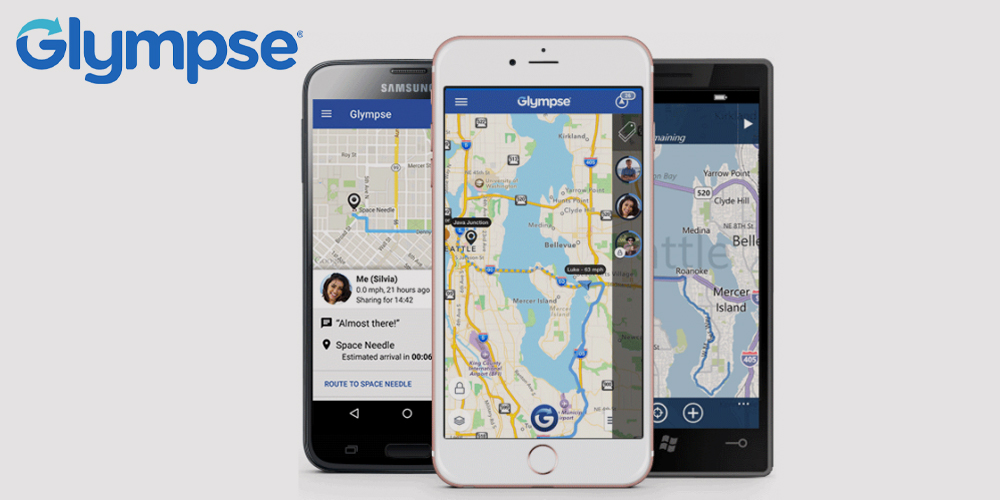 Users can interact through common activities such as sporting, swimming, meetings, or social gatherings.
Shows real-time locations.
Glympse automatically schedules location updates to everyone related to a specific calendar event.
8. mSpy (Android / iPhone )
The mSpy app is one of the best tracking apps for Android and iPhone. It can remotely track phones and monitor the activities of the phone.
Tracking of social media apps such as Facebook, Snapchat, WhatsApp, etc.
It can track calls, SMS, location along with 25 other types of data.
It is compatible with both iOS and Android OS.
Text messaging (including recently deleted).
Access to all emails.
Download : https://www.mspy.com
The Basic edition costs $20.37 per month. The Premium edition is available at $11.39 per month. There is also another edition called No jailbreak available at $27.14/month.