It can be more dangerous than you think , if someone gain access to your network (WiFi Router), because they can access to all the devices and computers on your network. They can access your files, they can infect your computers with malwares, and in certain situations they can even steal your passwords and other personal information. However, how do I know Who is connected to my wifi router?
you should check who is on your WiFi router to make sure unauthorized users are not connected to your WiFi Router.
In wireless world, there is no any border as you imagine and any nearby users may gain access to your WiFi network just with having your wireless router 's Security Key.
How to see Who is on my WiFi Router ?
There are two methods for checking the Router's connected devices( Users) , The first method is to use router's web console and the other is to use third party softwares and Apps.
Read More: How to Open WiFi Router's Web Console?
Checking Connected Users (Devices) with Router's Console
Most WiFi Routers ( Wireless Router) have a brief report for connected users in their web console. You can check the connected users and find their name, IP Address, Mac Address and connection type.
Most Secured Home Routers , For Home Users :
[Product_Table id='13856′ name='Best Secure WiFi Routers 2022′]
Checking Connected Users (Devices) with Windows Software
For windows users the " Wireless Network Watcher " is best option. You can run this software on your computer and find all network's connected users by a simple scan.
Download Here
to find more detailed information , double-click on each connected device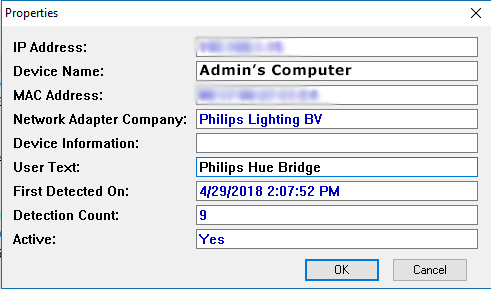 Checking Connected Users (Devices) with Android App
There are a few android App's for checking the connected devices. I prefer to use "Home WiFi Alert" app.(Wifi Analyzer- Home & Office Wifi Security). This app displays the connected devices, WiFi signal info, IP addresses, MAC addresses, Vendor names ,speed, etc.
Read More: How to Extend WiFi Range
One of the impressive options of this App is Blacklist IP Address feature, which helps you to remove the specified connections and block the specific IP address.
Download Here: Google Play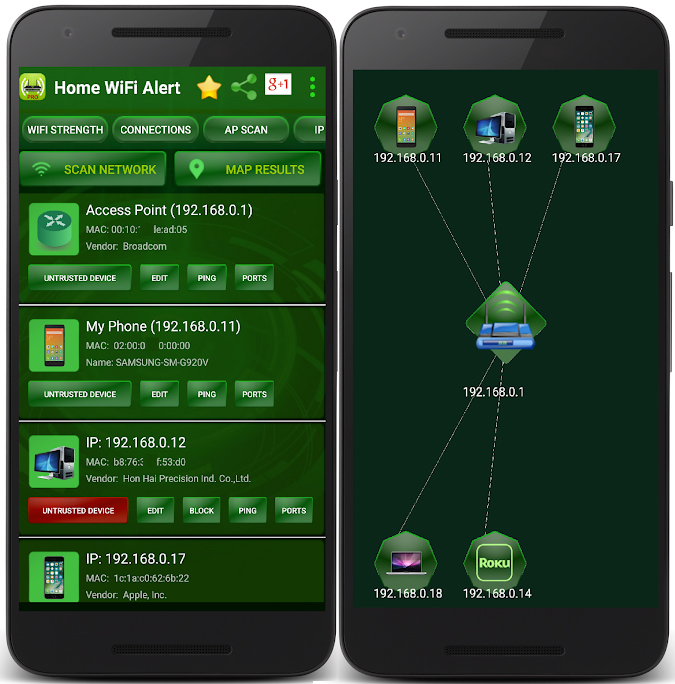 Checking connected devices with IOS App
With iNet App , you can have a real-time monitoring system. Which shows the devices connected to your Wired and wireless network, with detailed information such as their name, IP address, and vendor name, even for Hidden devices. Most devices are displayed with their correct icon.
Download Here : App Store